Rafiah is an educationist, who has recently celebrated her silver anniversary in the education industry. Over the years, she has proven herself to be an agent of change, as she was the first working woman in her family, and also as an effective leader. Her academic associations include College of Home Economics, University of Karachi, United States Educational Foundation, British Council and University of Strathclyde. 
Rafiah started her teaching career at The Army Public School SMCHS. After a year she joined The City School as a language teacher. She was later on promoted to the post of Senior Mistress, and then Headmistress and Principal of Gulshan Boys Campus. She was promoted as Manager Training Southern Region. She joined Beaconhouse School System in 2011 and worked as teacher trainer, career counsellor and leadership mentor.
She also worked as a core skills and leadership trainer at British Council Schools. Afterwards, she developed her own platform NoorulHuda Education , as she took responsibility to educate and nurture students, women and needy people by conducting trainings, organizing fund raising, motivating students along with developing Youth leadership programs. She has mission to take it to next level and to achieve the vision 2030 several programs are introduced that includes ILead, She Leads and Youth Leadership Program. She is also Country President of Global Village Connections and Pakistan Teachers Forum.
List of Organizations and Programs Running Under Rafiah
Joint Venture on Educational Leadership with TDC (Teacher`s Development Center)

Joint Venture on Educational Reforms with PAC (Pakistan Academic Consortium)

School Heads / Teacher Training

SHE LEADS Finishing School

ILEADS Program Know Thyself (Who am I?)

Youth Leadership Program YLP Vision 2030

21

st

Century Skills for Teens and Youth

Parenting Workshop

Session for Teens and Youth

Welfare Programs

Educational Summer Camp

Motivational Online Session
Whether you have a question about features, trials, pricing, need a demo, or anything else, our team is ready to answer all your questions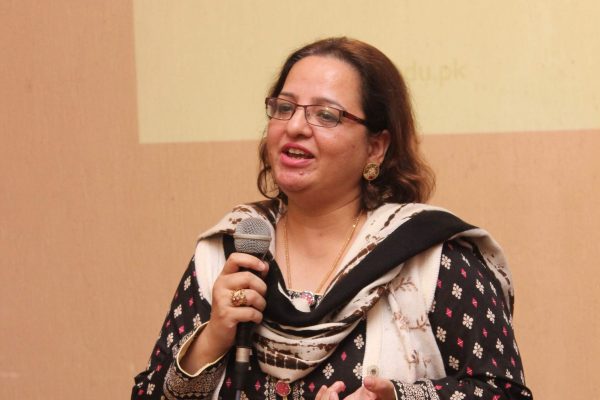 A good platform for teachers parents and students .. I was very fortunate to have the incredible opportunity to work with Mrs Rafia closely as my coach. She listens carefully and goes to the very essence of what you are trying to accomplish. Her ability to bring out the best in each of her students
There is no doubt making learning meaning in 21st century it was an amazing knowledgeable and skill enhancing workshop.I learned a lot and came to know about many different teaching strategies and techniques.
Excellent platform for Women. Working on the Well being of Women's. ma'am Refiah mudassir Vision will take it to this to another level. IA
Mrs Rafiah Mudassir is an educationist and mentor par excellence. I have seen her work personally. She is a dedicated teacher and manager. Anything under her is bound to reach excellence. I also know how this idea started...it started with the children in our family complaining about not getting the right guidance and Rafiah g her usual self offering the required help.
It is an amazing platform to polish oneself under the guidance of mentors who want to bring positive change in their surrounding. Keep up the good work Maam Rafia you are a gem 😊
We'd love to hear from your on our social network.